Available Parts for 1500's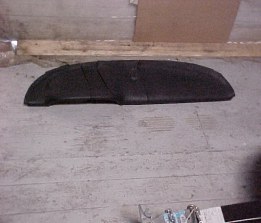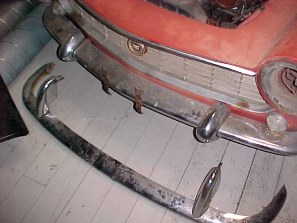 1966 Fiat 1500 dashboard, cracked Both bumpers and hardware.
but recoverable; comes with heater (Needs to be rechromed.)
vents attached.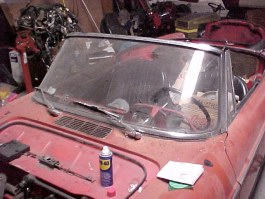 Original windshield.(I just have to
get it off first.)
)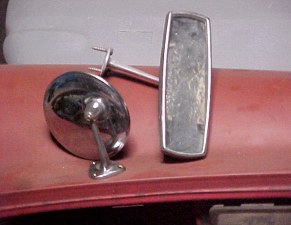 Original mirrors; the dash mirror (long one)
is crazed.
1966 1500 Cab top frame.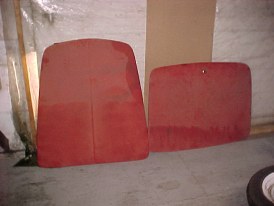 Hood and Trunk; trunk has a small surface
rust spot on outer edge.
The underside of the hood. I stopped the
rust, and the hinges are still solid. I think
a good sandblasting would help.
I am constantly updating this page; if there's something you're looking for but don't see here, get in touch with me at the link below.
For a listing of other parts available for the 1500,